The Texas Progressive Alliance hopes everyone took advantage of their opportunity to vote as it brings you this week's roundup.
Off the Kuff noted that one way to improve turnout in municipal elections is to hold them in even-numbered years.
Libby Shaw at Texas Kaos and contributing to Daily Kos calls out Republican lawmakers for their cowardice in failing to pass a viable budget that will actually pay for things. TX Prop 7: GOP Asks Voters to Rob Peter to pay Paul.
SocraticGadfly notes that, unless the Clinton Foundation completes a massive accounting cleanup in just two more weeks, Hillary (and the other Clintons) could face a problem far worse than her email server or Trey Gowdy, and that would be the IRS.
CouldBeTrue of South Texas Chisme wants the world to see the 27 immigrant women standing up for themselves at Hutto immigration center.
A few late-breaking developments in Houston's forthcoming elections were posted by PDiddie at Brains and Eggs.
Neil at All People Have Value took a picture of recent high water in Houston. Everyday life is interesting. All People Have Value is part of NeilAquino.com.
===============
And here are some posts of interest from other Texas blogs.
The TSTA Blog ponders the end of the standardized testing regime.
RG Ratcliffe names and excoriates the main climate villain at Exxon.
Patrick Michels analyzes Texas high school graduation data.
Paradise in Hell grades the latest GOP debate.
Better Texas Blog highlights the second year of modest rate increases for the Texas health insurance marketplace.
And one final question….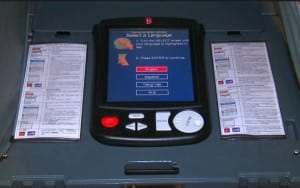 You VOTED Yet??