Now that we've officially made it to the hot, yucky part of Houston summer, it's time to add to the list of indoor activities and hone in on this year's municipal elections.
As time gets closer to Election Day (being held November 3rd, 2015 for the Houston Municipal elections) it is important that voters have a variety of resources with which to research candidates and make informed decisions when they go to the polls.  One of the best ways to obtain that information is to ask the candidates directly. Not only  do these questions help voters in their choices, but they also help inform politicians of what their legislative priorities should be.  Sometimes they even influence policy directly.
For all of these reasons, I am happy to announce the 2015 Texas Leftist Candidate Questionnaire (TLCQ).  Questions have already been sent out to several candidates, with a goal of covering even more in the near future.  As responses are received, they will be published on Texas Leftist.
Here's the 2015 Questionnaire, in format for the Municipal races for Mayor and City Council.  The Questionnaire will be amended for City Controller, HCC and HISD races…
==================================================
1.  What is your name, as it will appear on the ballot?
2.  Are you a current or former elected official? If so what office(s)?
3.  As a political candidate, you clearly care about what happens in certain levels of government. In your own words, why is government important?
4.  If elected, what is your top priority in office for the upcoming term? Describe how you plan to accomplish it.
5.  After decades of deferred maintenance and neglect, Houston's infrastructure is in a critical state of disrepair. Ask any driver, cyclist or pedestrian, and they can readily tell you that city streets and sidewalks are crumbling… some to the extent that they pose significant danger to those that would traverse them. The Parker Administration has attempted to address the problem by the voter-approved ReBuild Houston program. Knowing that the next Mayor has no choice but to invest in city infrastructure, do you support the continuation of ReBuild Houston?  If yes, please explain why.  If no, please explain how you would address our copious infrastructure needs differently.   
6.  At present, the city of Houston has one of the strongest forms of "strong-Mayor governance" in the state of Texas, to the point that the Mayor alone decides what business comes before City Council. If elected, would you support an amendment to the City Charter that would allow any coalition of 6 Council Members to place items on the Council Agenda without prior approval from the Mayor? Whether yes or no, please explain your answer.
7.  If elected, would you support and seek to continue the current administration's Complete Streets policy, which establishes that any new or significant re-build of city streets will work to prioritize and incorporate safe access for all road users, including pedestrians, persons with disabilities and cyclists?  
8.  What makes you the best candidate for this office?
9.  When not on the campaign trail, how do you like to spend your free time?
===================================================
With a plethora of strong candidates across several races, voter information is more important than ever for 2015.  Check here for the responses as they come in, and for endorsements closer to election time.
Along with Texas Leftist, be sure to check out the Off the Kuff 2015 elections page, as Kuff has already begun his interview series.
Ok Houston voters, y'all know what to do. It's your municipal government, so…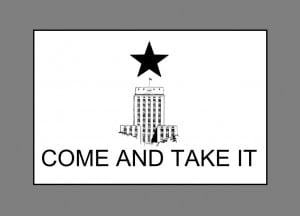 #KnowBeforeYouVote!!