Anyone in Texas can tell you that 2014 was not a friendly year for Democrats at the ballot box.  None of the party's much hyped statewide candidates were able to stem the Republican tide.
Competitive countywide races didn't do much better, but there were a few notable exceptions.  Perhaps none more interesting than the ouster of 3-term Republican incumbent Susan Reed in Bexar County to a rather unconventional Democratic candidate… Nico LaHood.
For one thing, LaHood offers a unique perspective for the Bexar County criminal justice landscape.  As a young man, he was arrested on drug charges and put through the very same system that he now navigates to represent clients.  This experience has the potential to inform a very novel approach for his constituents. He has spoken consistently on the need to reduce the county's harsh drug conviction and prosecution practices, favoring more efficient use of county taxpayer dollars.
The prominent defense attorney served as both a Magistrate Judge and Special Prosecutor for five Texas counties. During the campaign, he received high-profile endorsements from actress Eva Longoria, Spurs player Tim Duncan and other notable San Antonians.  But the star power was just one ingredient in his success.  LaHood also took advantage of the incumbent's refusal to debate him in several television appearances.  Right before election day, he even did an interview using a staged empty chair to represent Reed's frequent absences.  Reed actually won the Early Vote, but LaHood's voters (unlike Democrats elsewhere) showed in full force for Election Day.
A father, fitness fanatic, and devout person of faith, the citizens of Bexar county can be assured of new directions with Nico LaHood.  For Texas Democrats, a new star just might be born.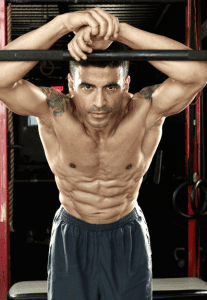 (photo credit:  Michael Giordano)