If we had to isolate a single term to define pop music in the 21st century, the task would be a momentous one indeed. So far, this century has seen almost every type of music have at least a small moment in the sun.
But among the main genre groups, only one can stand up as a uniquely 21st century art form. EDM, better known as Electronic Dance Music, has come to define and distinguish what we consider as 21st century sounds. So far, it is the sound of the Millennial generation.
So what happens when you take a cutting edge EDM track and pair it with one of the Century's most epic voices to date? That's what listeners experience on the sizzling track by Gorgon City featuring Jennifer Hudson— Go All Night.
From the album Sirens, this EDM track is perfect triumvirate of beauty, beat and boom. The RnB songstress unleashes a timeless, soaring vocal over GC's spell-binding production. Hudson herself has been on a roll lately, with appearance des everywhere from the smash hit show Empire to awesome features with the likes of rapper Iggy Azalea. But her work on this tune is tough to beat.
The British group is in the midst of a tour across the U.S. Check out their dates in both Austin and Houston this weekend if you can make it.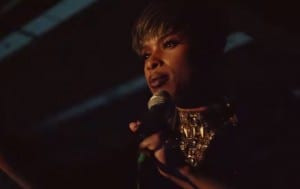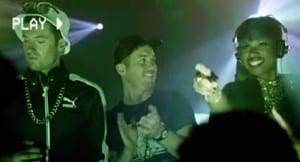 (Photo credit:  Screenshots from the Go All Night music video)