Houston has always had something of an "optics" problem, at least when it comes to maps. People read statistics about the city, and they read things like "4th largest city in the US" or "largest city in Texas". But if they pull up a Google Map of the region, it doesn't appear to be a big city, especially when compared to it's northern neighbor Dallas-Ft. Worth. Much of this is because Houston has fewer interstates than D/FW, San Antonio, or even Little Rock, Arkansas.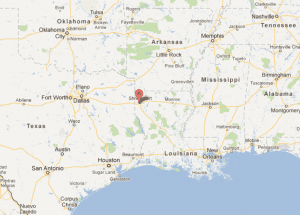 NO, not fewer freeways… fewer interstates.
The D/FW metroplex has seven interstates. 35-East, 35- West, 30, 20, 45, 635 and 820. Up until recently Houston only had three official insterstates… 10, 45 and 610. The other main roads in the city are freeways like State Highway 288 and US Highway 59.
But that optic has now changed forever on our maps. US-59 north of 610 has now been co-designated as Interstate 69. This is only the second step in building the I-69 corridor, which will run all the way from Canada to Mexico, and is expected to be a very important trade route for North America. Unfortunately due to slow action in Congress (even by many Republicans in Congress how have LONG supported the project) and a tough economic climate, the build-out of I-69 is still years to come, but some important work on the corridor has began to pick up pace.
Within the city of Houston, I-69's impact will be "minimal"… new road signs, and probably more traffic. Many also expect there to be an increased economic impact with the added visibility of having another interstate run through the city. But the long-term effect of this will be huge. Even once US-59 from Mexico to Houston is upgraded, it will allow for easier travel and increased capacity between Mexico and the Gulf Coast. Both the Houston energy sector and the Port will see benefits from the project. I-69 will also provide Houstonians faster car travel to cities like Indianapolis, Chicago, Detroit and the East Coast.
For today, I-69 isn't much more than some road signs, and more prominence on the road atlas. But for Houston, it is plowing the way to a more prosperous future for all. Look out!!